Stereolithographie
(SLA)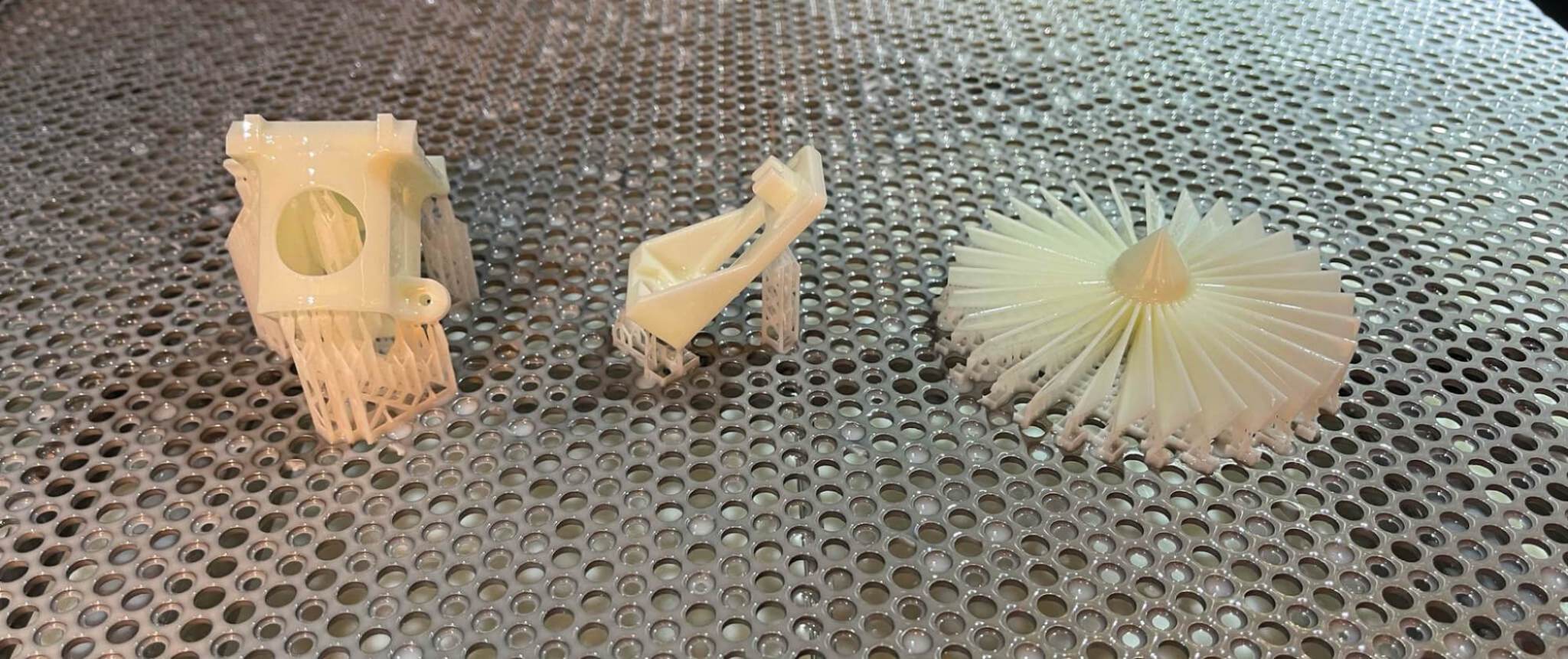 Stereolithography is the oldest patented additive manufacturing process.
Due to the first-class surface quality and the impact resistance of the parts, this process is particularly suitable for prototypes. We at Omnitec3D have specialized in the SLA process.
---
TOP-DOWN
The SLA process is based on the principle of photopolymerization, so that even sophisticated 3D models can be produced. This offers many advantages in practical use and enables high quality results. Omnitec3D is a passionate service provider who helps you to use the SLA process for your own production.
In most cases, one or more parts are manufactured from a 3D design or a CAD file. This file is generated beforehand with the help of modern CAD software; there are practically no limits to the design options.
With the help of a laser, individual layers of the model are projected into the liquid resin, with the print bed moving steadily downwards, creating a layer structure. This process is also called Top-Down.
We turn your ideas into reality!
---
High-quality surface
We recommend stereolithography as one of the best practices in 3D printing. Thanks to SLA, high-quality surfaces can be created; the individual layers can be as small as 25µ. More is hardly possible with the currently existing printing technologies.
With the SLA process, you do not make any compromises when it comes to high-quality surfaces.
Even difficult projects can be realized thanks to the different material selection of epoxy resin.